in Marketing
Taking the Initiative
Strategy execution expert on ruthless consistency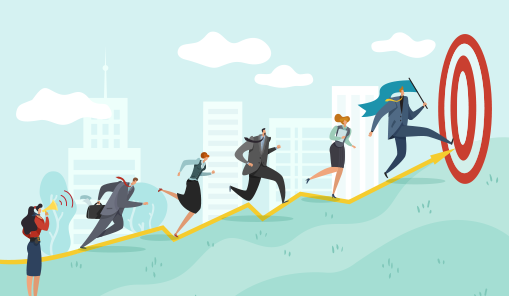 by Michael Canic, President, Making Strategy Happen
Strategy. Change. Leadership. Michael Canic, PhD, is an expert in them all. He currently serves as the president of Making Strategy Happen, a consultancy which helps committed leaders turn ambition into strategy, and strategy into reality. He spent the last 25 years consulting with CEOs and management teams across North America and previously managed the consulting division at The Atlanta Consulting Group. He is also a member of Marshall Goldsmith's global 100 Coaches project. His book, "Ruthless Consistency: How Committed Leaders Execute Strategy, Implement Change and Build Organizations That Win" was released earlier this month. We sat down with Canic to get his take on strategic leadership initiatives.
What should leadership look like amidst confusing times?
In confusing times, leaders need to over-communicate, meaning more often than they think they should. Now especially, there is no communications vacuum and any space will be filled with innuendos, gossip and half-truths. What should leaders communicate?
Acknowledge the Reality — what is known, what is not known, and what it means.
Empathize — with what people are dealing with personally and professionally.
Paint a Picture — of the destination, the game plan, and what steps are being taken.
Create Involvement — leaders don't have to figure out everything on their own, they can engage their people by soliciting feedback, ideas, and involvement.
What are your favorite benefits of ruthless consistency?
The creation of an organizational culture built on engagement and performance. Strategic plans that get executed. Change initiatives that get implemented. An organization that wins.
Can you speak to why ruthless consistency is required in today's landscape?
Simply put, if leaders don't act with ruthless consistency in refocusing their business and realigning their culture with the new reality, then they may not live to fight another day.
What are your thoughts on the opportunities that lie ahead?
There are always opportunities for those who manage their businesses strategically, continually assessing the market landscape, the societal landscape and their internal landscape. Flying Elephant Productions, an Irish company that builds stages and props for events, saw their business decimated almost immediately after COVID struck. However, because they have the capability to build things quickly out of wood and because they had a large supply of lumber, they shifted to making desks for the rapidly expanding working-out-of-home market. They sold 2,000 desks in the first month after COVID! That was a dramatic business shift, driven by necessity, to seize an opportunity.
What kind of tactical things would you advise leaders in taking action now?
Over-communicate. Attack your assumptions about your business model, your products and services, and your customers and target markets. Compress your strategy cycle (strategy creation, recalibration, and progress tracking). Challenge your management team—this is a defining time for leadership!