in Marketing
Content: Why it's the game everyone is playing today
By Andrew Cohen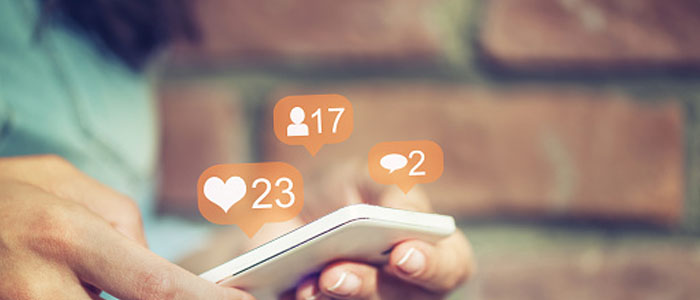 In today's digital landscape, we see millions of pieces of content uploaded daily. With so many new features, it's enough to make your head spin. Let's take a look at how the content game is changing.
A recent study from Adstage reported that CPM (cost per thousand) increased by 171 percent and CPC (cost per click) increased by 136 percent. All the while, click-through-rates have remained flat, the average number of engagements has decreased by 77 percent and costs are still going up.
With a marketplace that's busy, it's important to understand what content will stand out and how to convert fans.
All content is not created equal. Gone are the days of high-cost commercial shoots and long-form storytelling. Information has to be three things to surface and be successful in today's marketplace: quick, engaging and entertaining.
"Meaningful content" is what matters
Take Facebook, which announced recently that its newest algorithm update includes promoting more "meaningful" posts and discounting the organic reach of brands and businesses to almost nothing.
Today's digital space is oversaturated with mediocre creative, pointless memes and stolen content. When beginning to understand what "meaningful" means today, remember this is a user-first platform. Brands and news outlets have been taking advantage of social media platforms (low cost, ease of publishing, giveaways with no rules) but the global footprint is now stronger and more scrutinized than ever before.
There is a movement to stop fake content and create organic information that matters to you and your brand. In the end, it's all about conversion. Shareability and community driving content should be at the forefront of every strategy. Just don't forget that competition for the consumer is fiercer than ever.
Movements like Moosylvania's "Join The Brand" focus on creating communities of fans who are believers, not just buyers. By using millennial insights to guide brand planning and strategies, the program is set to make a difference. It's about taking time to learn more about how millennials think, react and adopt brands.
The truth is, all fans want to belong. The key to building an engaged community is providing content that resonates and makes them want to be a fan of your brand. And this doesn't only apply to social media. You can and should engage your communities via print, digital and email.
Sounds easy, right? Realistically it's not—it requires big ideas and a lot of planning.
So, how do you combat social algorithm updates and create meaningful posts?
It all starts with insights and targeting. If you don't understand your audience, you won't be able to communicate with them in their language, and you just won't reach them.
Understanding how to create relevant content and target your audience appropriately is imperative. Setting goals and benchmarks now will allow you to understand later how well you've connected and what to do next.
Then comes the hard part—creating the content.
BIO
Andrew Cohen is the director of social media at Moosylvania (www.moosylvania.com), a branding, digital and experiential agency in St Louis.