in Marketing
Building your brand one partnership at a time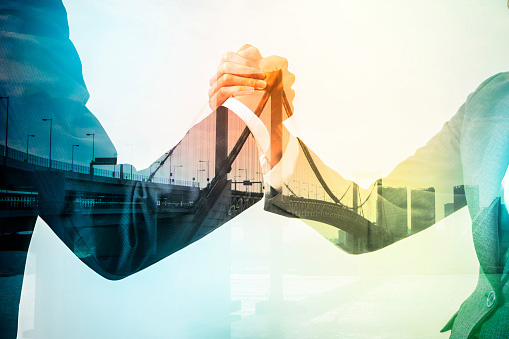 It takes a village. If you believe in that approach, you can build your brand. Just ask Amy Graver; she'll tell you that the foundation for brand development—on every level and in every facet—starts with the relationships you forge with your partners.
As the principal and creative director of Elements, an award-winning graphic design and communications firm in Branford, Conn., she has built powerful relationships with the brands she works with. Her efforts can be seen in the scores of awards she has won over the years.
Ask Graver and she will tell you that when you work together, you lead. Here are her thoughts on why building brand partnerships are vital to your success.
What are some of the most critical things important to today's brand owners?
Finding ways to extend their brands that are unique, authentic and relevant and reach new audiences.
How are you helping manage brand conversations?
Social media, storytelling, earned media opportunities and doing something completely original.
What do you look for in brand partnerships?
There must be trust, a supportive attitude of one another along with mutual respect. A good co-branding partner must be able to help you give your fans something they wouldn't have without the partnership—something unique and special—a "reward' that is a direct result of the partnership—be it a new product, special access, a new experience, etc. The result should feel authentic and not "corporate born." Also, a good co-branding partner should allow you creative freedom to do your thing. We look for partnerships where we both will grow and learn from one another and reach audiences we wouldn't otherwise be able to reach—but make complete sense for our brand.
What are some of the biggest challenges in brand management?
It's not an easy task to undertake a co-branding campaign. Organizing, planning and implementing a campaign can quickly go awry if not careful. It's important to keep a well-organized project plan in place so nothing slips through the cracks. Every co-branding opportunity is different therefore every plan is unique.
What advice can you offer about finding the right partners?
You need to understand exactly what a partner will be bringing to the table. It needs to be transparent and clearly defined. They should uplift your brand's reach and reputation. Ask how they can offer a new perspective and experience for your customers. Both partners need to benefit and fuel the energy and evolution for both brands. It's also important to find a partner who will value the collaboration as much as you do, shares values and matches your goals. Lastly, do you enjoy working together? Find a brand and people you are actually excited to be working with.
How do you get people outside your company (in the community) to talk about brand ownership?
One way is to optimize influencer interactions. Influencers can communicate your core messages.